Cross-country skiing in Italy: the trail in Terenten
Here's a foretaste
Terenten has its own cross-country ski trail made of natural snow that runs right through the village centre. You can look forward to two different levels of difficulty for both the classic and skating styles and a fantastic panorama.
total ascent of 53 metres
The cross-country ski trail in detail
Over the last few years, people's focus on health has increased, and so has the popularity of cross-country skiing. It's no coincidence: this fast-growing winter sport offers a total-body workout, strengthens the cardiovascular system and offers us some much-needed outdoor time and fresh air. In Terenten, cross-country skiing has long been a beloved winter activity The cross-country ski trail starts in the sports zone of Terenten and runs straight through the village centre. Suitable for both skating and classic styles, it is 7 kilometres long with an elevation gain of 53 metres, and affords a lovely view of the mountains. Please be aware that walking and dogs are not permitted on the trails.
If you want to take a walk with your canine friend, you can do so on the 2.5 kilometres of winter walking paths available in Terenten, bearing in mind that dogs must be kept on a lead in compliance with local laws.
The two cross-country ski trails are in the centre of Terenten, a ten-minute walk from the main car park and the church. To get there by car, drive to Vintl, turn left and follow the road into the village.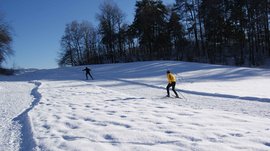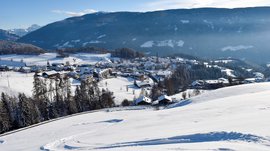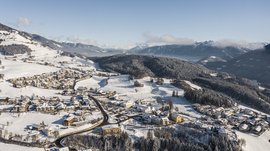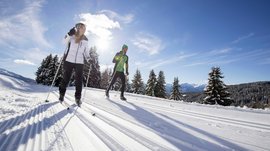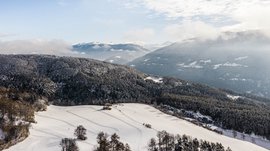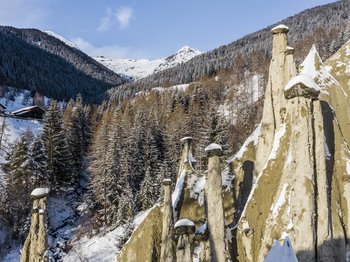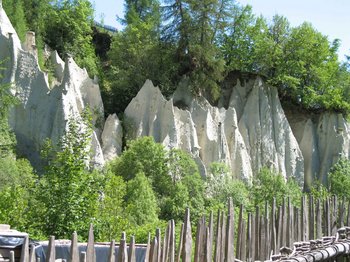 The earth pyramids in Terenten
A natural wonder and a great hiking destination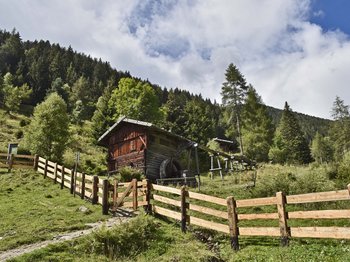 A lot of nature, a bit of history, and a bite of goodness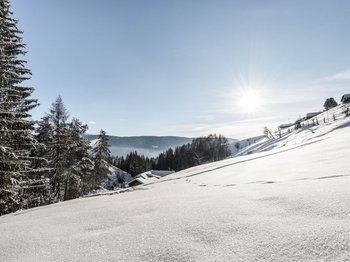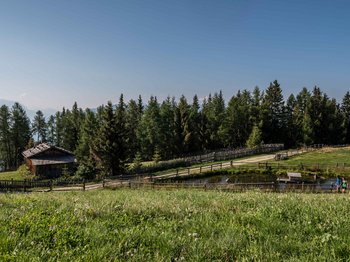 Walking and hiking in Terenten
Sunny paths in a quaint natural landscape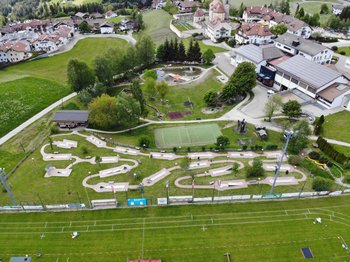 Active Playground in Terenten
Fun and action for everyone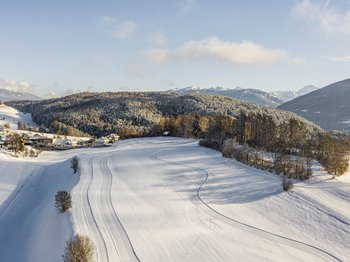 Cross-country skiing in Terenten - Italy
Gliding on the sunny side of winter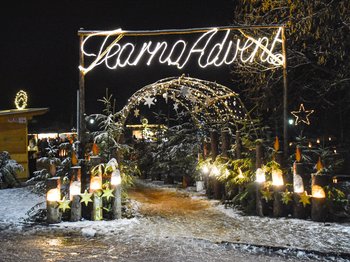 pre-Christmas period in Terenten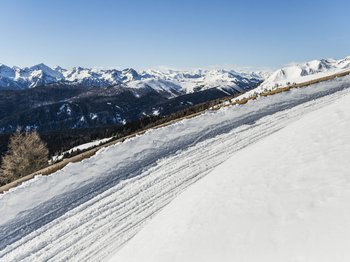 Two toboggan runs and endless fun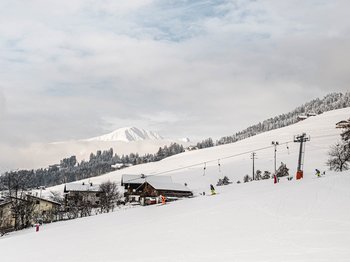 The village lift in Terenten
Just the ticket for your family ski holiday