A panoramic lift in the heart of Terenten
Here's a foretaste
The locals call it the "Panorama lift" – an appropriate name, because the lift in Terenten offers a beautiful view of the sunny village and the surrounding mountains. Easily reached from the centre, the lift is part of the Gitschberg Jochtal Ski and Holiday Area facilities and is connected to the Dolomiti Superski ski circuit.
designed for children and beginners
approximately one kilometre long
magic carpet for the children
The Terenten village lift in detail
This panoramic ski lift is designed for children, beginners and anyone who is staying in Terenten and would like to access the slopes comfortably without having to go a long way. The piste is approximately one kilometre long and ends with a magic carpet for the children. The panoramic piste is also suitable as a training ground for experienced skiers before hitting the larger ski resorts. There is a ski bar with a welcoming sun terrace waiting for you after your descent, where you can take a rest and warm yourself up with a nice cup of tea or a steaming hot chocolate.
By the valley terminal there is also a ski school for those who wish to learn the ropes or just brush up their skills.
The highlight: night skiing on Fridays – the slope is floodlit until 10.00 p.m.
The valley terminal of the village lift is in the centre of Terenten. If you are arriving by car, you can park right by the terminal or in the large car park next to the church – from there, it's just a 600-metre walk.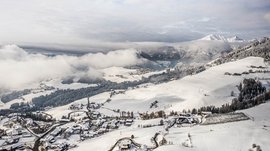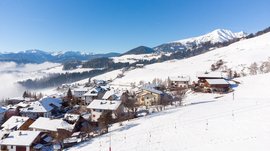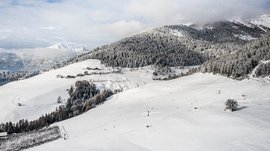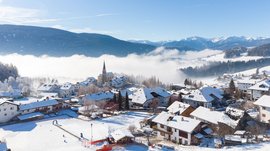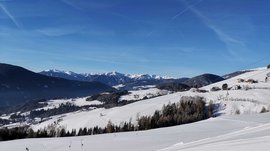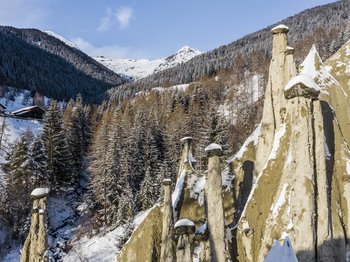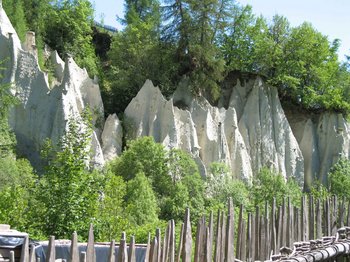 The earth pyramids in Terenten
A natural wonder and a great hiking destination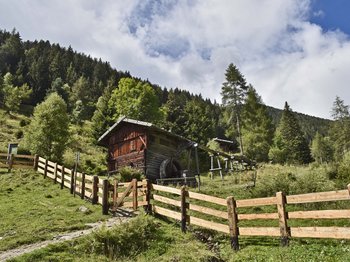 A lot of nature, a bit of history, and a bite of goodness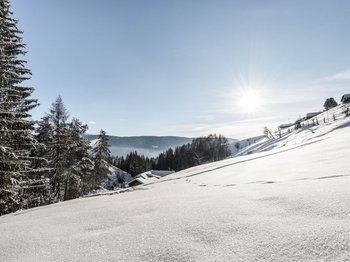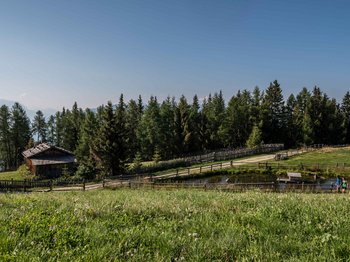 Walking and hiking in Terenten
Sunny paths in a quaint natural landscape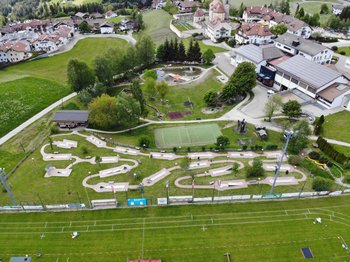 Active Playground in Terenten
Fun and action for everyone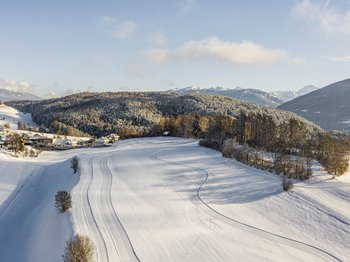 Cross-country skiing in Terenten - Italy
Gliding on the sunny side of winter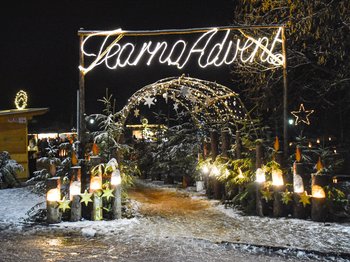 pre-Christmas period in Terenten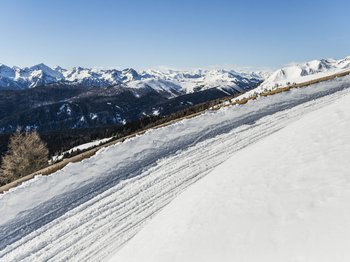 Two toboggan runs and endless fun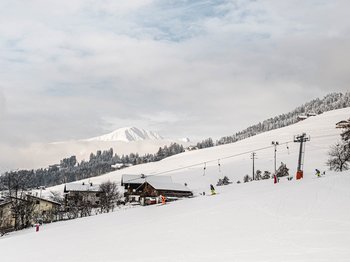 The village lift in Terenten
Just the ticket for your family ski holiday