Ever been hiking in South Tyrol? This is why you should!
When people say they've been hiking in South Tyrol, what's the first image that comes to your mind? Lush green meadows, imposing mountains, steep slopes? Or family-friendly walks and cosy Alpine huts, perhaps? Well, all this is exactly what is waiting for you here! You can look forward to 37 different mountain huts and shelters, a panorama of over 500 mountain peaks and endless moments of happiness. Whether your bucket list features pram-friendly walks, a summit climb or a long-distance excursion, the Gitschberg Jochtal holiday area offers everything you can wish for.
Wilde Kreuzspitze, Napfspitze, Eidechsspitze, Seefeldspitze and Astjoch: five challenges for passionate mountaineers.
A 61-kilometre itinerary from Rodeneck to Lajen, split into four stages.
Pfunders High Mountain trail
71.7 kilometres, six stages: walk from Sterzing to St. Georgen near Bruneck and enjoy the view from the Pfunders mountains.
The challenging side of hiking in South Tyrol: the Big Five
The Gitschberg Jochtal holiday area is not all rolling pastures and family-friendly paths… we have some pretty impressive peaks, too! All you need to do is prepare your backpack and choose your next summit to climb. For example, how about a tour up Wilde Kreuzspitze, at a whopping 3,132 metres? This is the highest peak in the Pfunders mountains, and it will reward your efforts with a gorgeous 360-degree panorama.
The other Big Five peaks – Napfspitze (2,888 metres), Eidechsspitze (2,740 metres), Seefeldspitze (2,715 metres) and Astjoch (2,194 metres) – offer equally unforgettable emotions. Come and get your fix of elation and boundless freedom!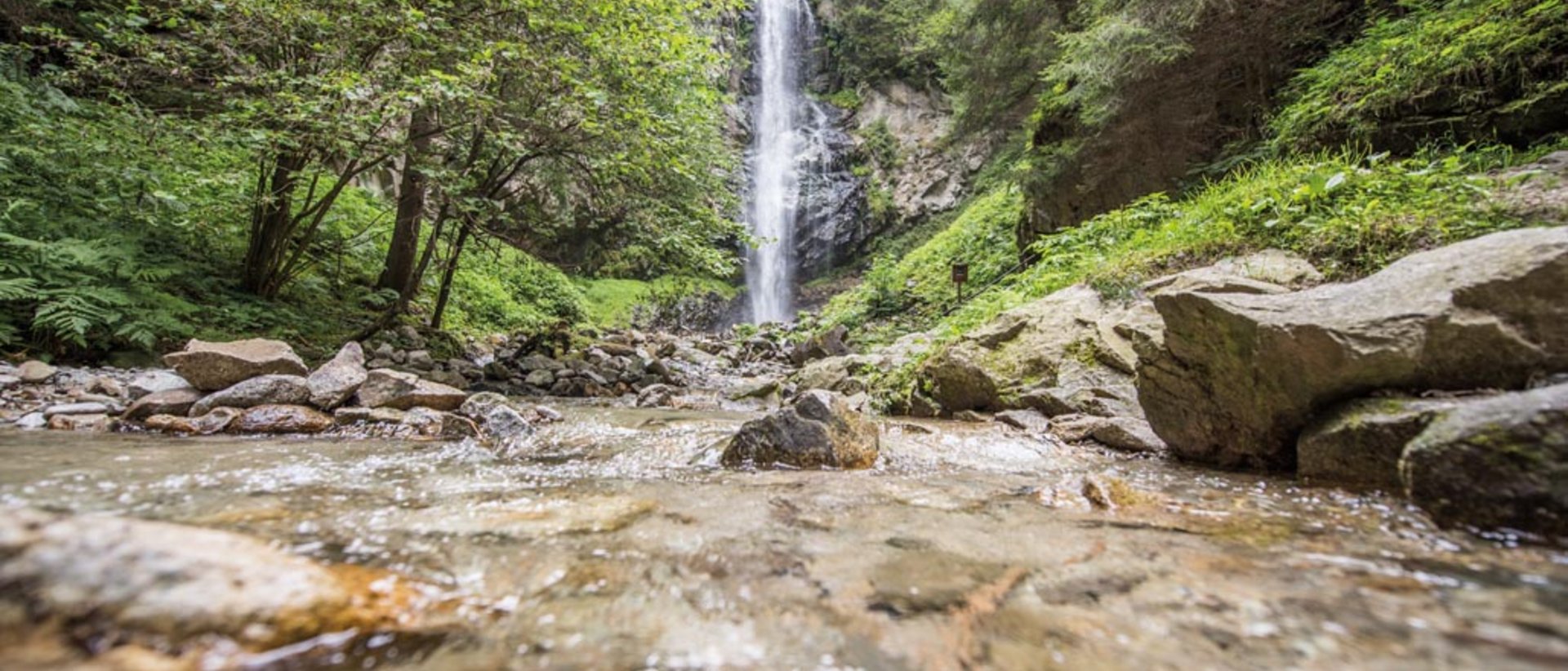 Rodeneck, Vals, Terenten, Meransen – great experiences for little feet
Families and leisure walkers can take their pick: the Gitschberg Jochtal holiday area is full of pleasant, unchallenging walks along themed and adventure trails, which offer the opportunity to learn interesting facts about the local areas and villages while spending some quality time with your loved ones. Visit historical farms on a guided hike along the Pfunders Farm trail, or treat your kids to a walk along the Elves' trail, where they can see the deer from up close and marvel at the Vintler waterfall. There's a whole world of adventures waiting for you!