THE destination for your summer hiking: meet the Dolomites!
They are over 200 million years old, and have held UNESCO World Heritage status since 2009, thanks to their bizarre, awe-inspiring rock formations. The Dolomites are a mountain range belonging to the southern limestone Alps, and their pale, craggy peaks overarch two Italian regions: Veneto and Trentino-South Tyrol. With such a large area to consider, choosing where to go can be a challenge in its own right, so here are a few tips for the best hiking trails in the Dolomites.
The best-known mountains and routes in the Dolomites
If you are reading this, you have almost certainly heard of the Three Peaks, Mt. Rosengarten, the Geisler Group or Mt. Schlern. In fact, these are the most internationally renowned massifs in the Dolomites, thanks to the highly scenic hiking trails they offer. One such trail, for example, leads from Compatsch to the summit of Mt. Schlern in about three hours.
Highly recommended is also the Adolf Munkel trail, a pleasant panoramic path at the foot of the Geisler peaks that is also part of the Dolorama long-distance trail. These are just a few examples, of course – hiking in the Dolomites is such a varied experience!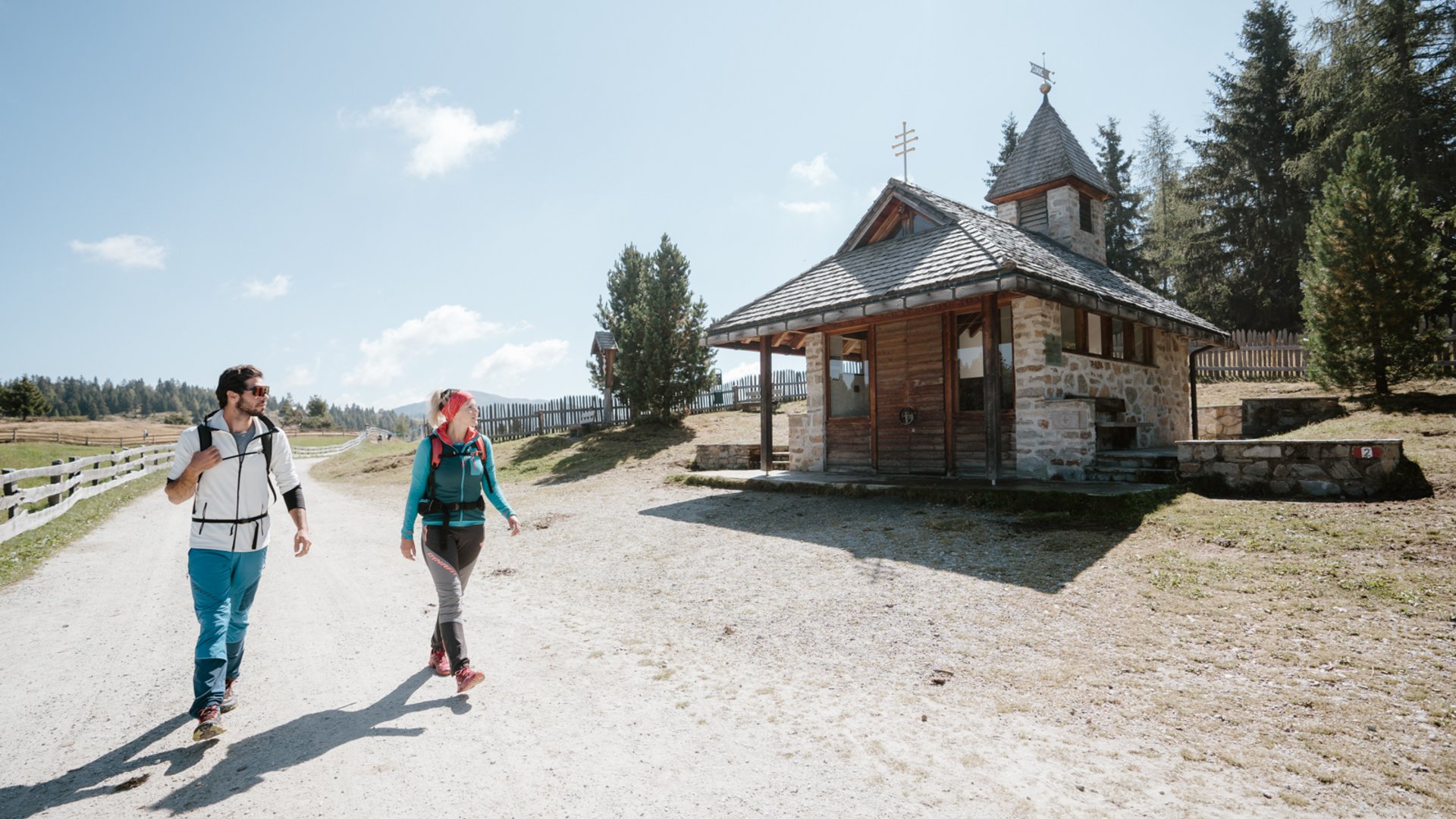 Those who come hiking in the Dolomites looking for a challenge won't be disappointed. Soaring at 3,343 metres, the Marmolada is the highest mountain of the Dolomites. Dubbed the "Queen of the Dolomites", it lies on the border between the Trento and Belluno provinces. The Marmolada is served by a cable car that climbs up to 3,265 metres, with two stops along the way: one in Coston d'Antermoia (2,350 metres) and one in Serauta (2,950 metres), where you can visit the World War Museum with former shelters from the First World War. A word of caution, though: you need a head for heights to tackle the hike to the caves and to Punta Serauta!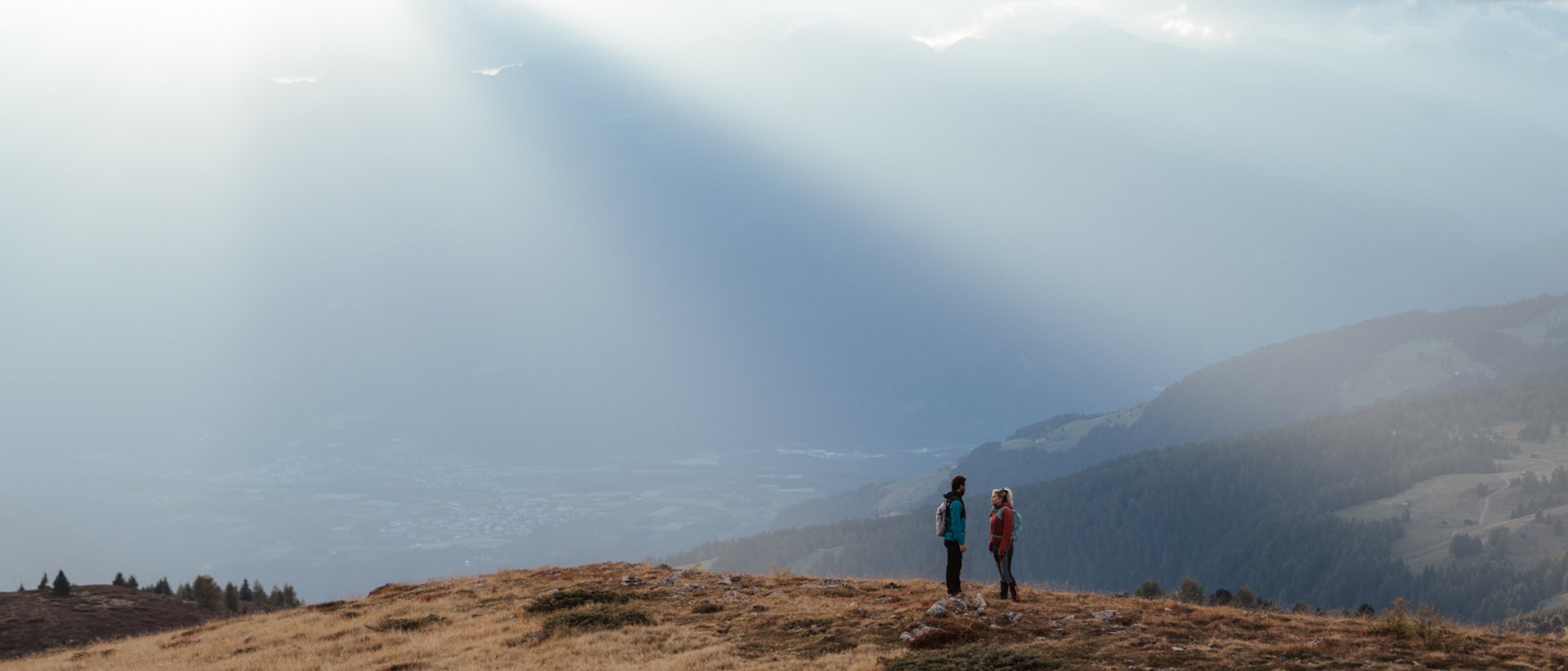 Hiking in the Dolomites: our top five
Choosing from the countless hiking trails the Dolomites have to offer is not an easy feat, so here are five of our favourite places for you to explore:
Seiser Alm – Europe's largest high alpine pasture offers lovely paths with views of the Schlern, Langkofel and Plattkofel massifs.
Visit the Bletterbach gorge near Aldein and retrace the footstep of the dinosaurs.
Hike to or around the Three Peaks.
Gröden and the Gadertal valley with their authentic landscapes are wonderful hiking destinations.
The sunrise from Mt. Peitlerkofel is worth getting up early to see!
We'll leave you the pleasure of discovering for yourself the many other hiking routes the Dolomites have to offer, but here's a last pointer: the Sexten Dolomites and the Three Peaks are easily reached from any hotel in the Pustertal valley.