There's more than one side to cycling in South Tyrol…
After seeing our majestic mountains, you might think that cycling in South Tyrol is all about punchy climbs and flow trails for seasoned mountain bikers. If that is the case, we have news for you. The good news is that… Yes, there are plenty of challenging climbs and thrilling, steep descents where a mountain biker's heart can find its new home. The even better news is that here in the Gitschberg Jochtal holiday area there are cycling paths for everyone, not just well-trained pedallers. There are leisurely cycle paths along which you can cycle from South to East Tyrol and back, and there are plenty of options for a pleasant e-bike tour with the whole family. To help you navigate the wide choice, we have summarised here our best tips for your cycling holidays in South Tyrol.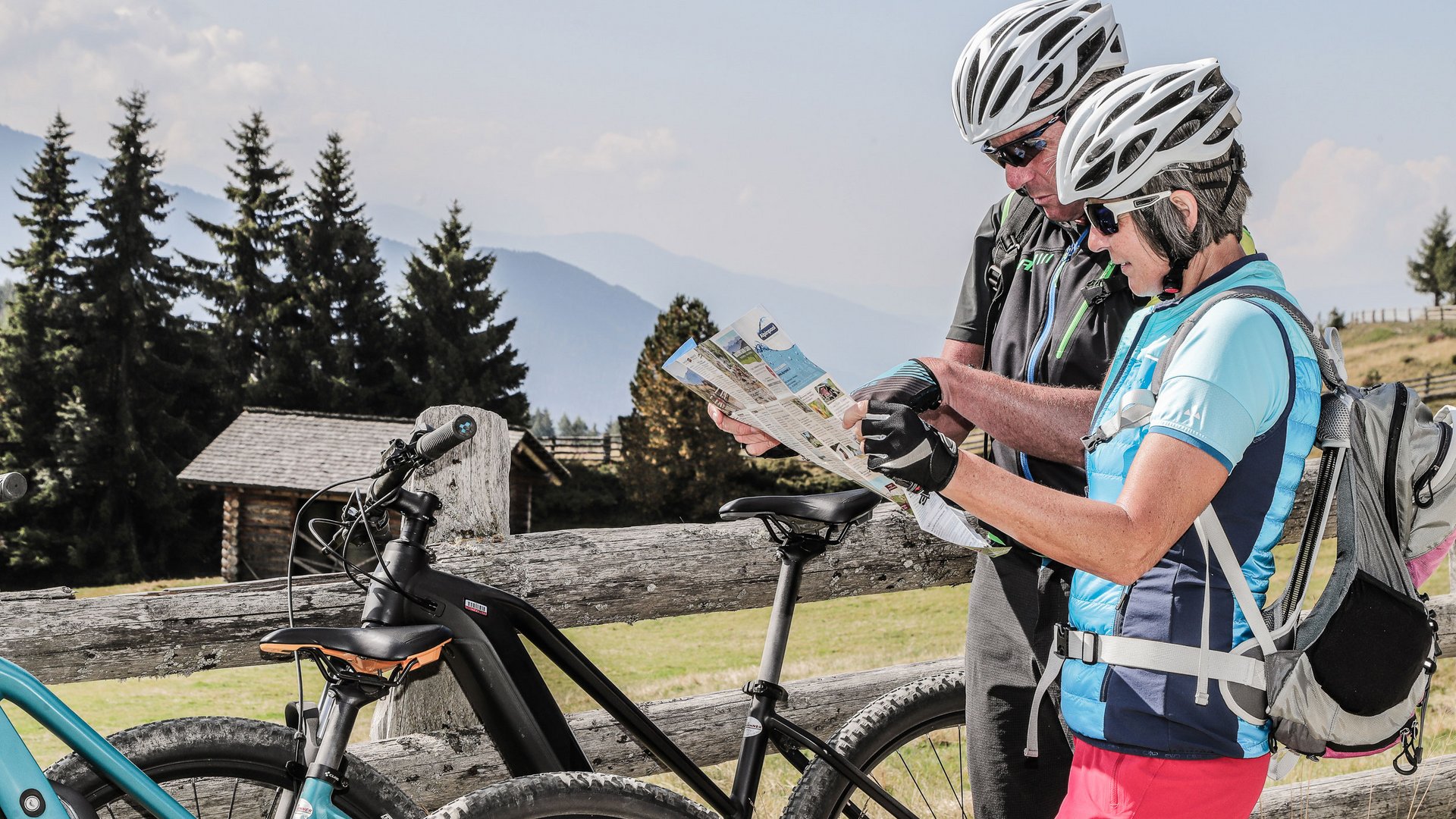 Enjoy the view while sparing the sinew
Riding electric bikes is the perfect solution for those who wish to explore South Tyrol far and wide without needing too much leg power. This way, you can climb up to panoramic vantage points or summit crosses with little effort, and let the view be the only thing that takes your breath away. Tours with electric bikes are also the ideal activity if you are spending a family holiday in South Tyrol, as they are more child-friendly than traditional cycling. You can also participate in guided electric-bike tours to discover interesting facts about the local history, culture and traditions as well as receive professional tips for improving your technique. Get in touch with our information offices to learn more about our weekly programme and electric bike hire.
Pump up those muscles – old-style cycling in South Tyrol
Does your idea of a perfect cycling holiday in Italy involve negotiating a steep trail on a mountain bike, with your calves burning from the pedalling and your neck hot from the summer sun, followed by a nail-biting descent with the fresh mountain air blowing in your face? Then South Tyrol is your perfect destination.
You don't even need to bring your own mountain bike: you can travel light and hire one in Vals or Meransen! The team at our information offices will be happy to give you more details.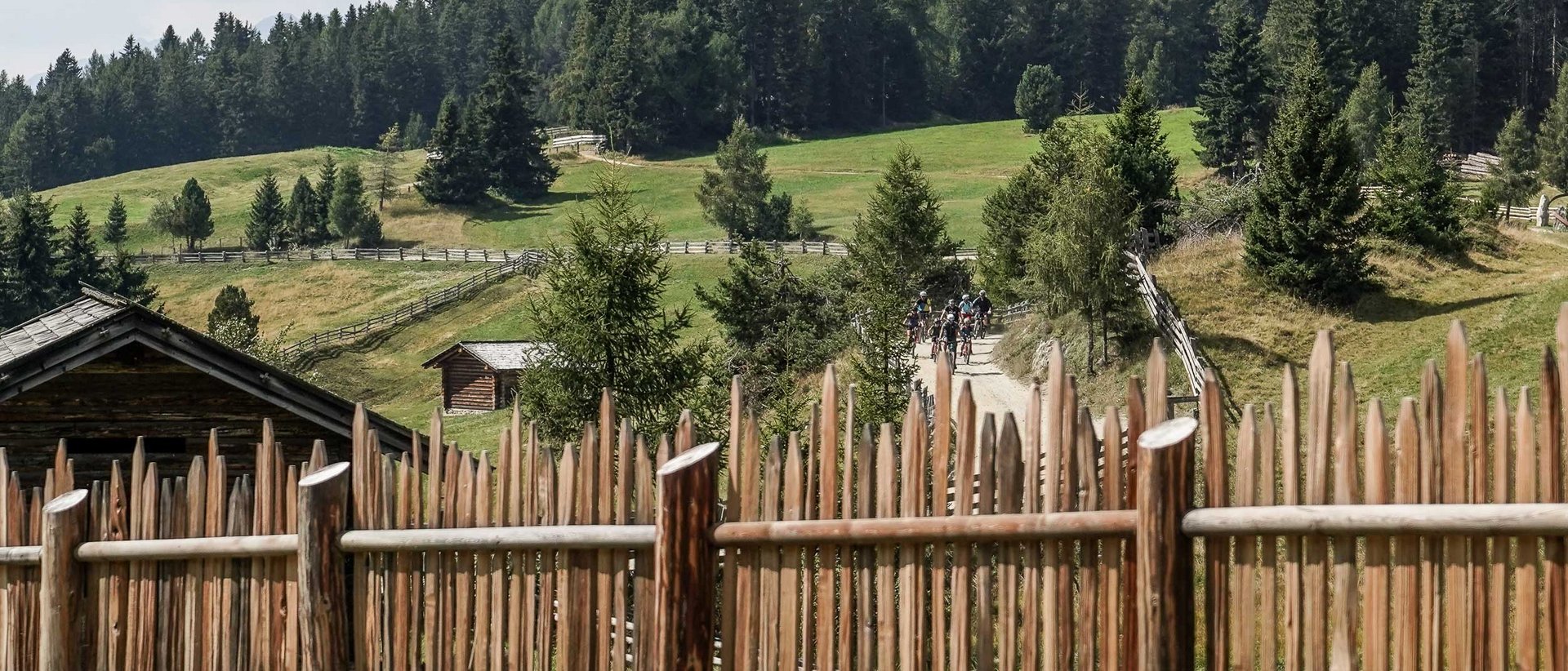 A few pointers for your cycling holiday in South Tyrol
If you are planning to spend your next cycling holiday here in the Gitschberg Jochtal area, we have some pointers to offer. The first tour we recommend leads from Meransen to the Gitschhütte hut. It covers 14 kilometres with an elevation gain of 740 metres, and it takes about two hours to complete. A flatter, but not duller alternative is a tour to the Rodenecker-Lüsner Alp, which offers a wonderful view of Mt. Peitlerkofel and the other surrounding mountains. If you are looking for something suitable for beginners and families, then the Pustertal cycle path is a great choice – it leads across the entire Pustertal valley, mostly on asphalt, with only a few metres of elevation gain.