Lodenwelt – all about the world of loden
Here's a foretaste
Loden is a durable fabric made from sheep's wool. Originally worn by shepherds and farmers to ward off the cold, it soon found its way into the wardrobes of royalty. In the Pustertal valley – in Vintl to be more precise –you can learn fun facts and interesting snippets about this traditional fabric.
interactive themed museum
free for Almencard holders
If you find yourself driving through the locality of Vintl, in the Pustertal valley, you cannot miss it: Lodenwelt extends over an area of 3,000m², and is entirely dedicated to the production and popularisation of loden, a traditional quality fabric that is still rigorously manufactured by hand. The Lodenwelt facilities include an interactive themed museum where you can learn all there is to know about the history of loden and the production of the iconic loden coats. After your tour, you can even purchase a themed souvenir. Next to Lodenwelt are the factory and store of Oberrauch Zitt, a renowned South Tyrolean brand specialising in traditional clothing and costumes.
Incidentally, admission to the Lodenwelt museum is free for Almencard holders.
After your museum tour – and possibly a round of shopping – you can take a break at the Lodenwirt restaurant, or go next door and visit the Capriz fine cheese dairy.
Lodenwelt fronts onto the Pustertal state road, from which it is signposted (Lodenwirt exit). There is a large car park in front of the building.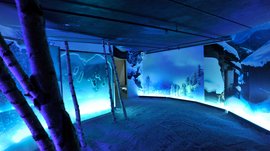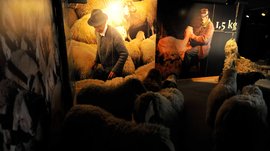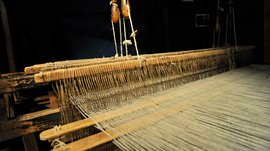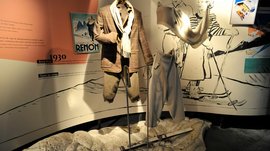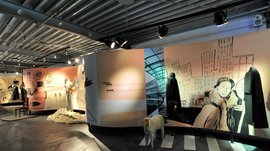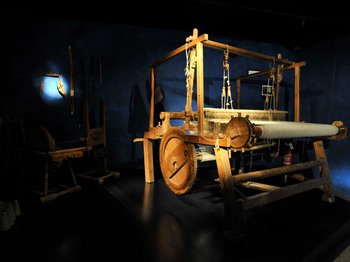 Traditional handcrafted textiles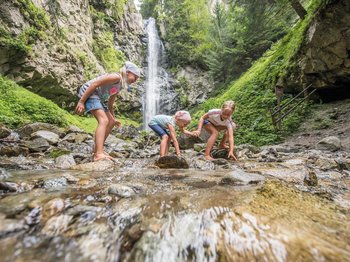 The Elves' trail in Vintl
Water, animals and other enchantments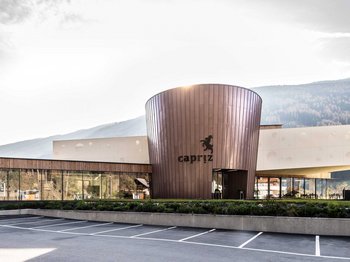 The Capriz cheese dairy & museum