The Mills trail in Terenten: local culture from up close
Here's a foretaste
The Mills trail in Terenten is a great favourite among nature lovers, leisure hikers and families with small children. Follow the trail to discover seven different historical mills on the banks of the Terner stream, some of which are up to 500 years old.
seven different historical mills
The Mills trail in detail
The best way to enjoy the Mills trail is as a circular hike, which takes about one and an half hours to complete. The path is well signposted and lined with information boards. From the starting point – the car park in the centre of Terenten – it leads through a wood all the way to the earth pyramids, which are reached after around 40-minutes. The pyramids formed in 1837 following a huge storm, and are today one of South Tyrol's most impressive natural sights. From there, walk another ten minutes and you will reach the mills after which the trail is named. Every Monday from mid-May to October, a family-friendly mill-themed guided hike is offered, and one of the mills is open to visitors from 10.00 a.m. until 2.00 p.m. The trail then leads across a bridge to the other side of the stream, past an old farm and the village lift until you finally return to the centre of Terenten.
Last but not least, a pointer for foodies: don't miss the s' Terner Schmelzpfandl (literally: "Terenten Melting Pot") culinary festival in October. On this occasion, which includes several themed events, the local mills are put into operation, and you can watch how grains are ground into flour by the wooden wheels!
The starting point for this circular hike is by the large car park in the centre of Terenten. From there, you only need follow the Mills trail (Mühlenweg) signposts.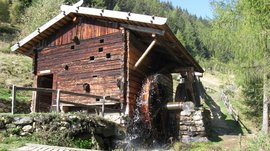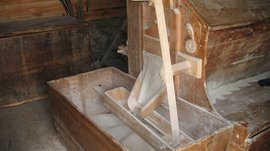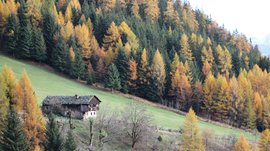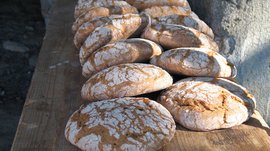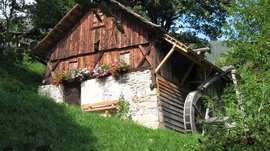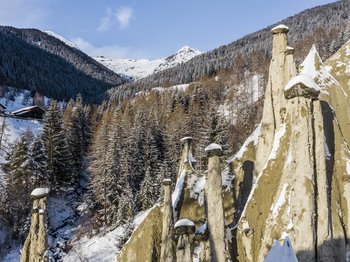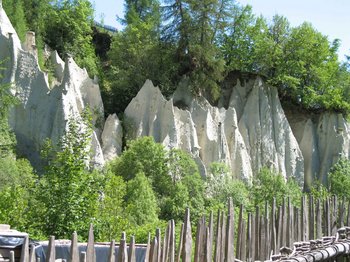 The earth pyramids in Terenten
A natural wonder and a great hiking destination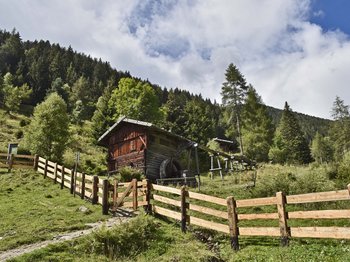 A lot of nature, a bit of history, and a bite of goodness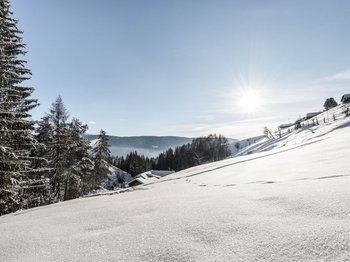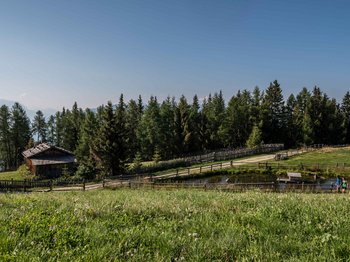 Walking and hiking in Terenten
Sunny paths in a quaint natural landscape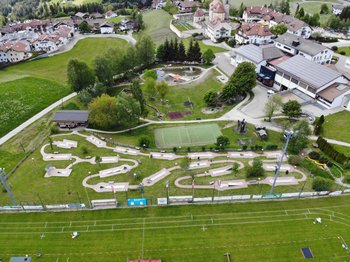 Active Playground in Terenten
Fun and action for everyone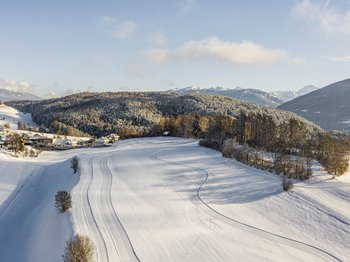 Cross-country skiing in Terenten - Italy
Gliding on the sunny side of winter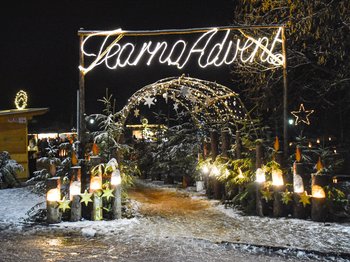 pre-Christmas period in Terenten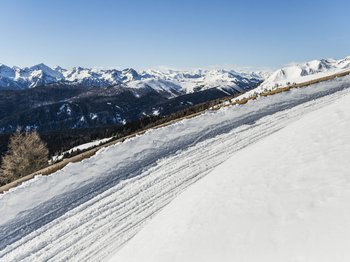 Two toboggan runs and endless fun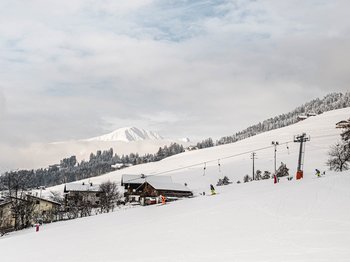 The village lift in Terenten
Just the ticket for your family ski holiday