Tobogganing, ski touring and skiing in South Tyrol
Do you love the snow and winter sports? If, like us, you spend all autumn waiting for the moment you can go skiing, South Tyrol, and the Gitschberg Jochtal ski resort in particular, might well be the perfect destination for your next skiing holiday in Italy. Come and spend your days carving along manicured ski pistes, whizzing down exciting toboggan runs, and letting your gaze wander over the majestic mountains all around you!
Snowboarding and skiing in South Tyrol is always an electrifying experience.
The Gitschberg Jochtal ski resort offers four different toboggan runs. Hold on tight and enjoy the downhill race!
Make your way across pristine snow expanses with a winter walk or a snowshoe hike.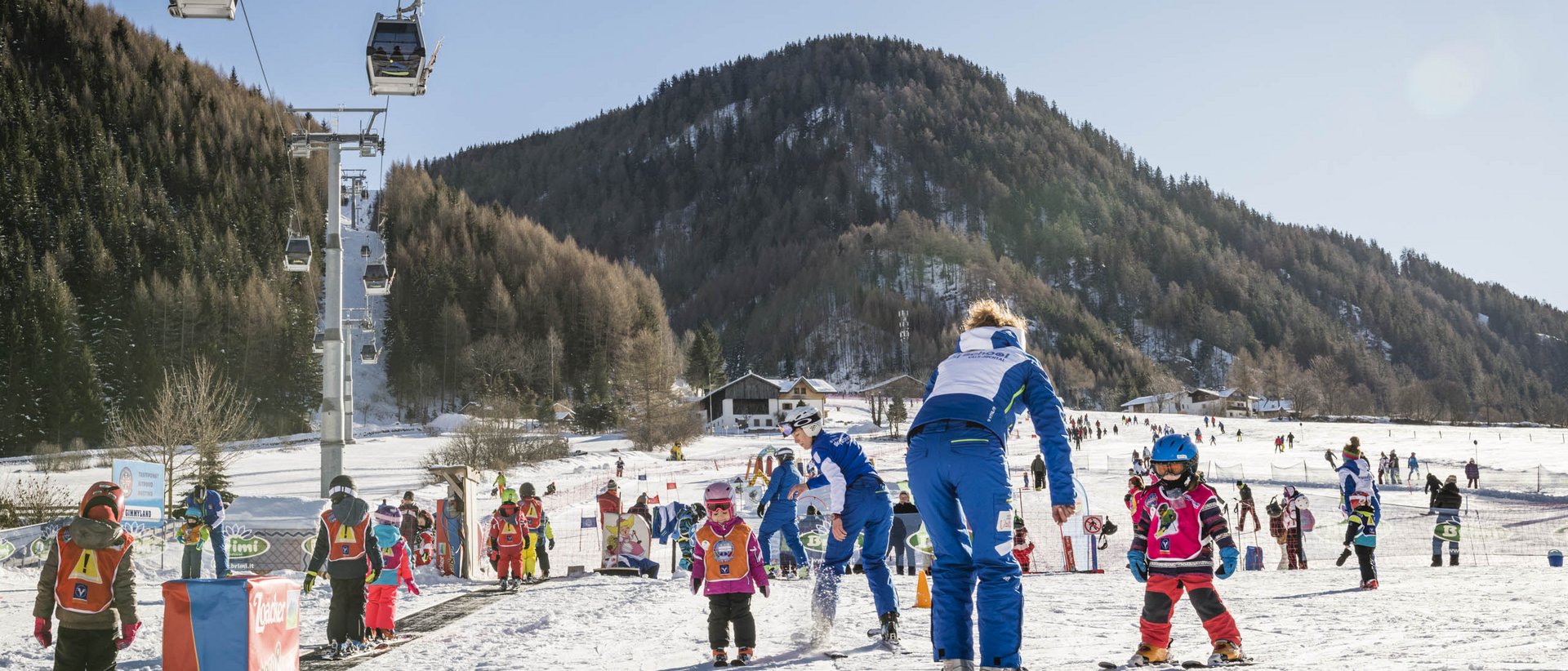 South Tyrol – ski holidays with a view
Besides 25 ski pistes and 15 lift facilities, the Gitschberg Jochtal ski resort also offers a fantastic all-round panorama, which embraces the Pfunders mountains, the Alps and the Dolomites as well as the villages down in the valley. To enjoy the view at its best, pay a visit to the panoramic platform on Mt. Gitschberg. The circular railing of the platform features a board displaying all the peaks in the surrounding mountain ranges. The Steinermandl panoramic platform also deserves a visit – it is located by the Jochtal lift mountain terminal and offers a unique mountain view.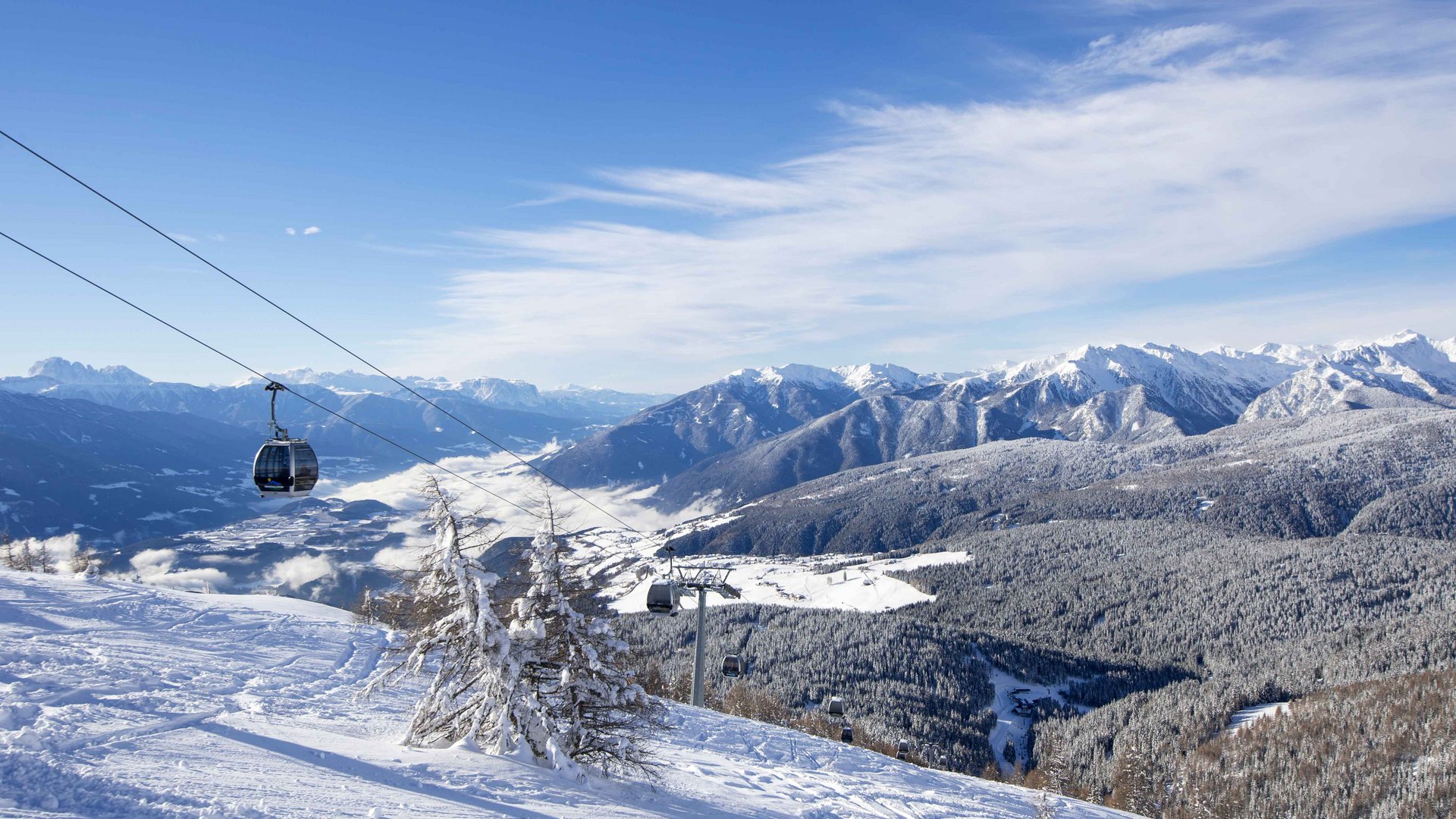 A tip for your ski holiday in South Tyrol
We strongly recommend buying your lift pass online before your departure. This way, you will save valuable time that you can spend enjoying the slopes instead of queuing!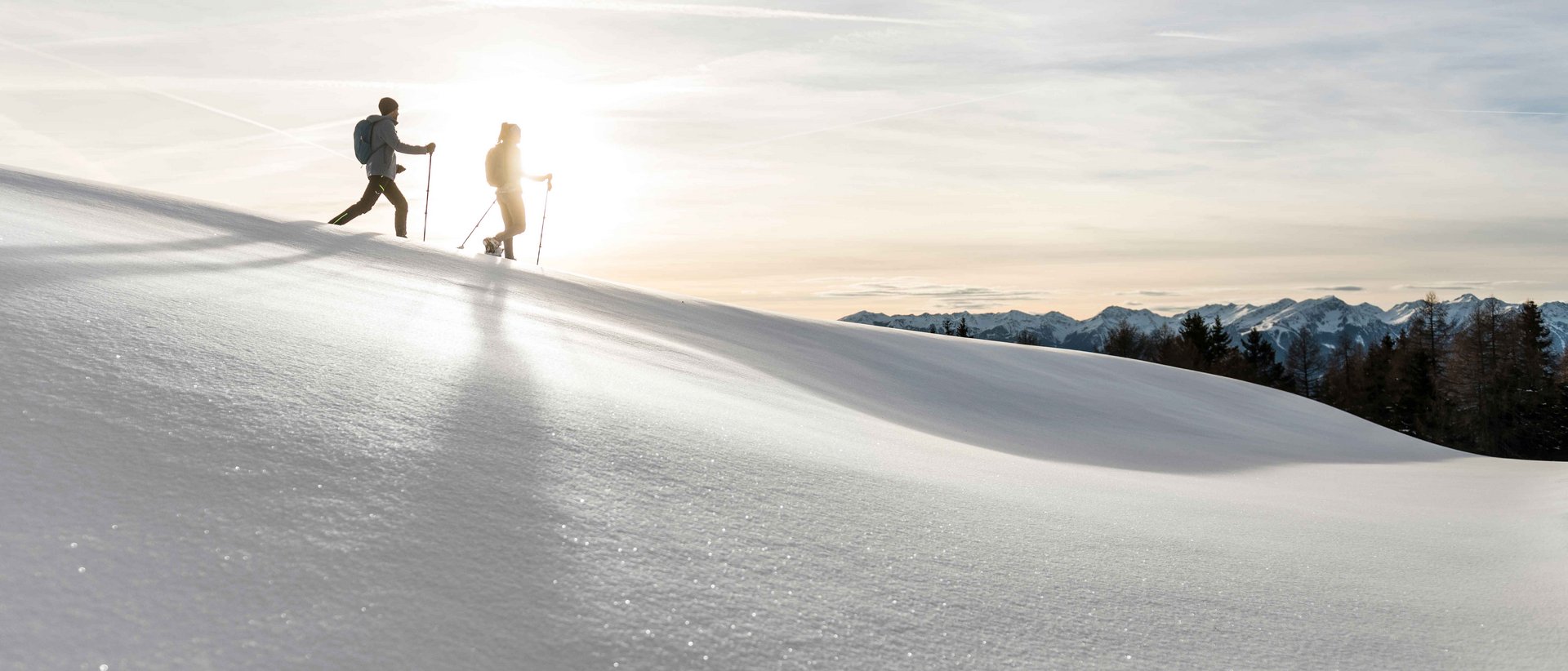 More than just skiing: South Tyrol's other winter attractions
The Gitschberg Jochtal area has plenty to offer for everyone. If you are spending a ski holiday with the family, your children can play away safely in the ski kindergarten while you enjoy some carving on the pistes or an aperitif in one of the huts. You can also learn to ski or hone your skills at the two local ski schools. However, you don't have to put on skis to enjoy winter here. There are wonderful paths in the snow, and after walking uphill across shimmering white expanses, you can hire a toboggan and sledge your way back down into the valley. The choice of historical sights and cultural attractions is pretty wide, too.