Mühlbacher Klause – an impressive sight
Here's a foretaste
Located at the entrance to the Pustertal valley, between Mühlbach and Vintl, the Mühlbacher Klause fortress was originally a toll station. In fact, it was built where the border between the two counties of Gorizia and Tyrol was established back in 1271. At that time, the fortification consisted of a long drawn-out barrage and two turrets. The fortress was later also used as a residential building, and its final structure, still preserved to this day, features round towers at its corners and stretches over the mountain ridge.
Guided tours are offered regularly during the summer and offer interesting insights, including information about the lodgings that used to be in the fortress. Due to its picturesque appeal, the Mühlbacher Klause fortress is often chosen as a venue for a variety of events.
The Mühlbacher Klause fortress is located directly on the state road that connects Mühlbach to Vintl. Coming from Mühlbach, take the Pustertaler road and continue until you see the fortress appear on the left – coming from Vintl, it is on the right-hand side of the road. A large parking area is available on site.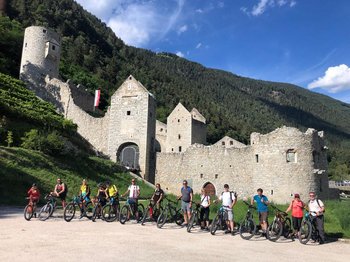 The Mühlbacher Klause fortress
Witness to a turbulent past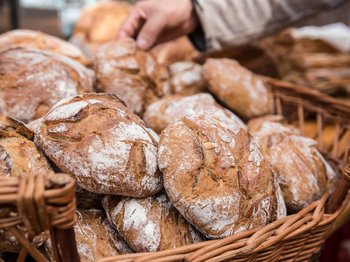 Historical backstreets and charming shops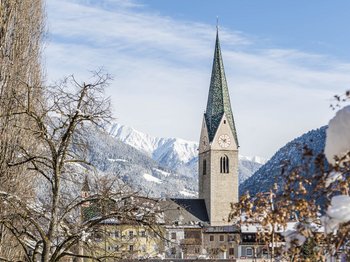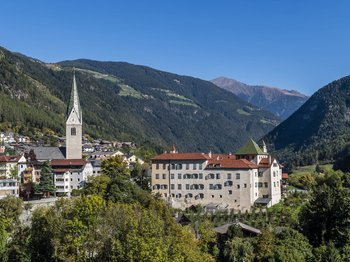 A peek into Mühlbach's past