Cross-country skiing in Italy's northernmost region
If you like to explore the backcountry on skis and you can't resist the pull of beautiful natural landscapes, then we suggest adding to your bucket list a cross-country skiing holiday in Italy – more precisely, in the area of Rodeneck, Vals or Terenten. Here in the Gitschberg-Jochtal ski area, there is a wealth of cross-country ski trails where you can train your muscles and revitalise your whole body while enjoying fantastic mountain views. The trails range from leisurely to challenging, making this area an excellent destination for a cross-country skiing holiday for beginners as well as experienced XC skiers. Have we piqued your interest? Excellent… let's see more in detail what options are in store for you…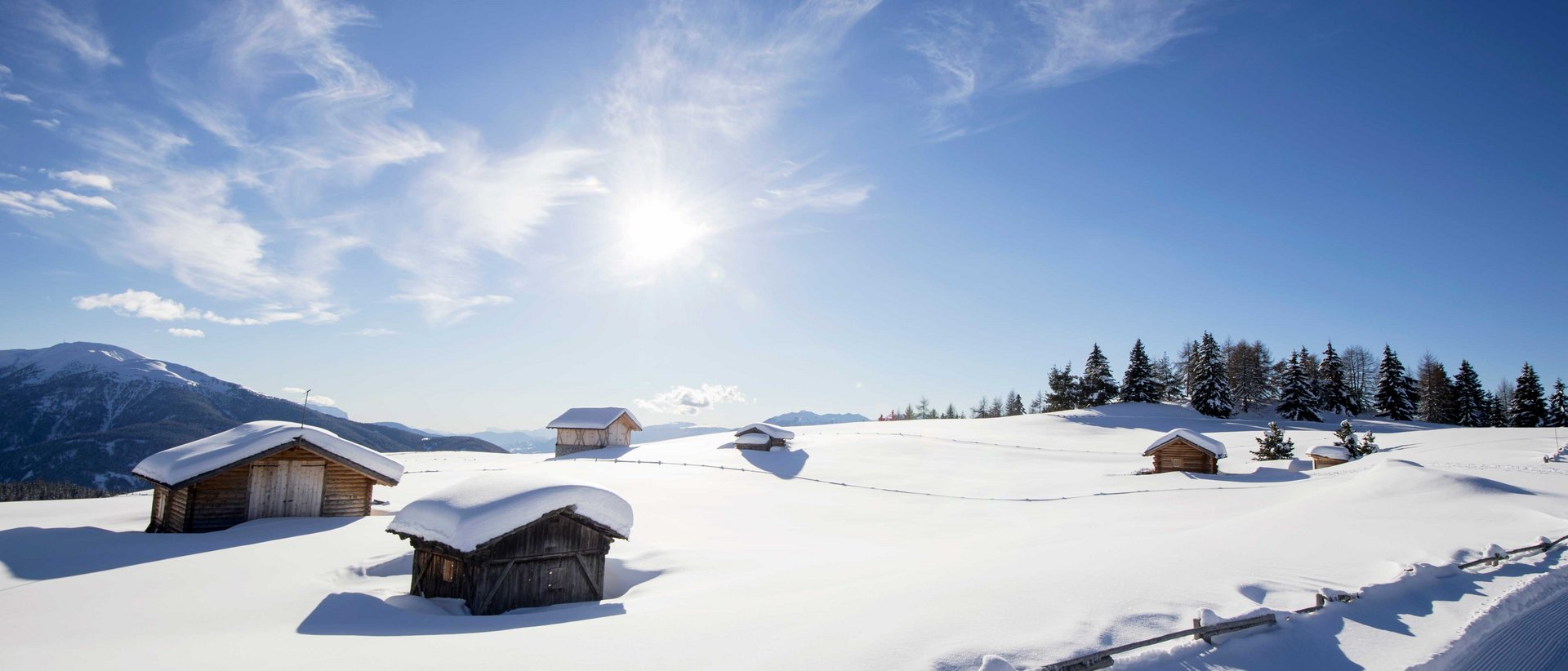 Cross-country skiing on the Rodenecker-Lüsner Alp
The first destination we recommend for cross-country skiing is one of Italy's largest high-mountain plateaus: the Rodenecker-Lüsner Alp. What you will find up there is a 25-kilometre trail suitable for both classic and skating styles. The trail, which features a total elevation gain of 300 metres, leads from the Zumis car park to the Roner Alm hut in gentle ups and downs, and on past the Pianer Kreuz chapel to the Starkenfeldhütte hut. Both huts are open in winter and serve a range of tempting regional dishes. The view of the glittering alpine meadows and Mt. Peitlerkofel enjoyed from the trail adds a touch of fabulousness to the experience.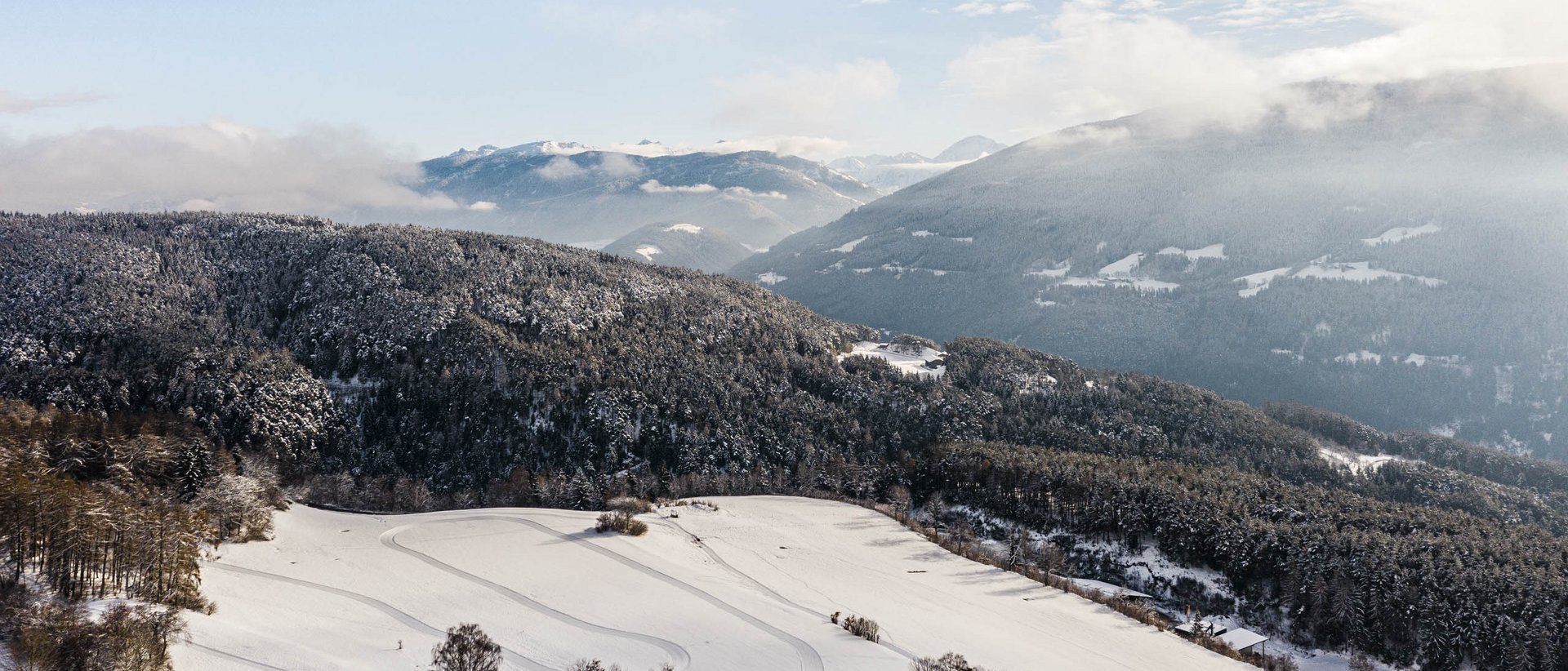 The cross-country ski trail in Terenten
The cross-country ski trail in Terenten starts in the sports zone of Terenten and runs straight through the village centre. Suitable for both skating and classic styles, it is 7 kilometres long with an elevation gain of 53 metres, and affords a lovely view of the mountains.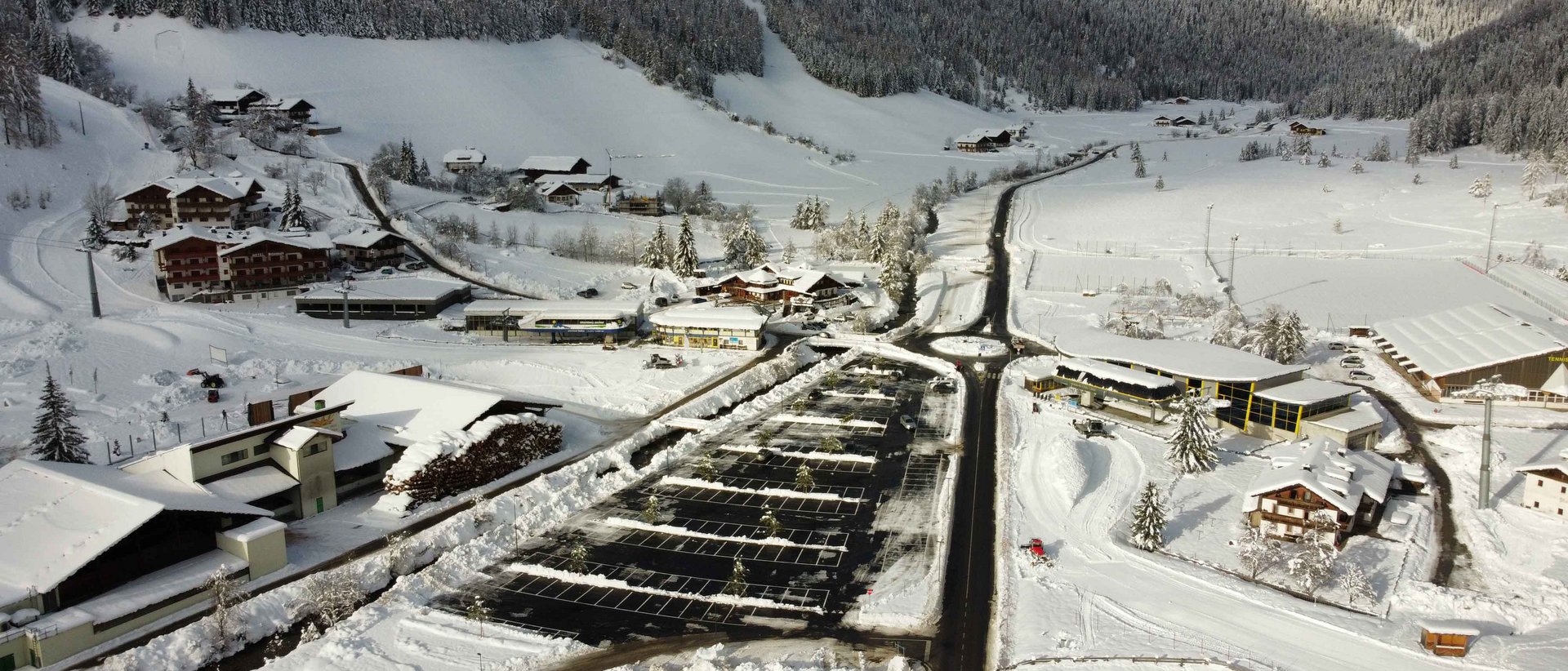 A cross-country skiing jaunt in Vals
The circular cross-country ski trail in Vals is seven kilometres long with an elevation gain of only 60 metres. The entry point is by the Jochtal lift valley terminal, and from there the trail leads across wide meadows sparkling in the winter sun and white-painted forests. The itinerary passes the Kurzkofelhütte hut, where you can regain your strength with a typical South Tyrolean meal, and continues on slightly sloping terrain offering you two options. At the crossing point about 500 metres past the Kurzkofelhütte, you can either complete an additional loop on the opposite side of the road, or stay on the same course and get straight back to the valley terminal.