Discover the Sun Park!
Here's a foretaste
The Sun Park on Mt. Gitschberg is a great favourite among families on holiday in Italy, and for good reason. Everything about it is designed around families, beginning with its location. In fact, it is situated by the Nesselbahn lift mountain terminal, which makes it easily accessible even with a pram in tow. For refreshments there are the Nesselhütte hut, right by the terminal, and the Gitschhütte hut, which is a 20-minute walk from the terminal.
The Gitschberg Sun Park in detail
The park is full of sun-themed attractions for adventure-thirsty children of all ages, such as the Sun bridge, a giant slide, a climbing igloo, the Sun throne slide, a zip-line and more. This is a place where your children can play, run and stomp around to their heart's content. They can take in the spectacular view through the binoculars, learn interesting facts by listening to the Sun telephone, and have fun with the human sundial.
On the path that leads to the Gitschhütte hut, you will be greeted by a "committee" of wooden animals. The hut itself has its own attractions to offer, namely a giant trampoline and a large playground.
The Nesselbahn lift takes you comfortably to the Sun Park, at 2,113 metres. If you need your car to get to the lift valley terminal, you can leave it in the large parking area right next to the terminal.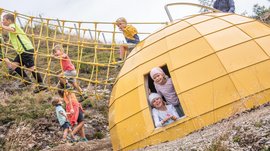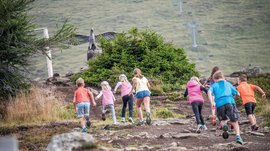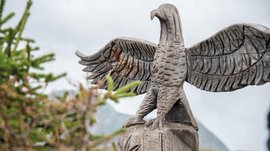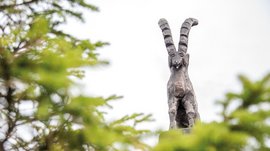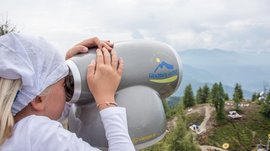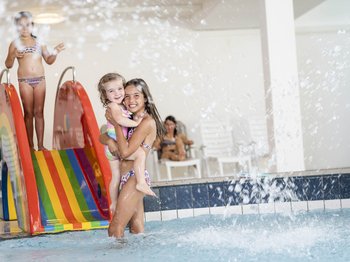 A family-friendly alpine swimming pool with saunas
Discover Alpinpool in Meransen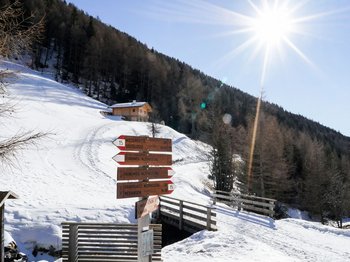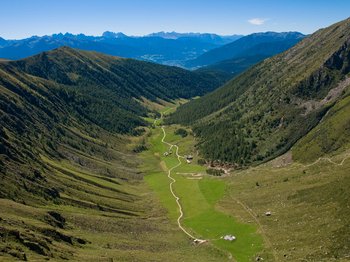 The wild, romantic side of nature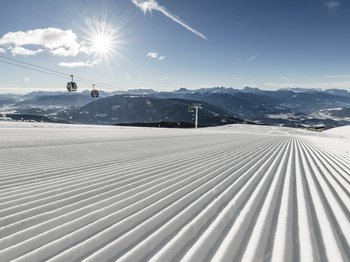 Your family-friendly ski resort in South Tyrol
Gitschberg Jochtal – fun on snow for young and old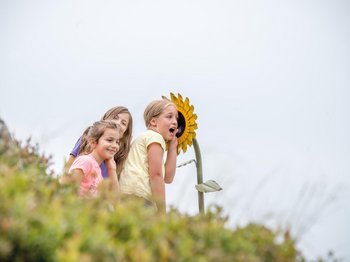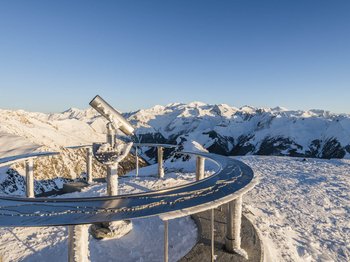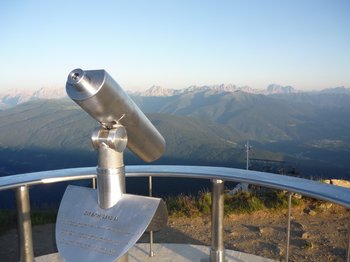 The Gitschberg panoramic platform