When paradise freezes over
Can you think of anything better than wrapping up warmly and making your way through a pure white landscape, while your gaze glides from the snow-capped mountains to the silent woods all around you? Whether this idea conjures up in your head images of a winter walk or a ski tour, here's some good news: in the Gitschberg Jochtal ski resort you can do both, and it's going to be fantastic. So, here are a few tips for your winter excursions...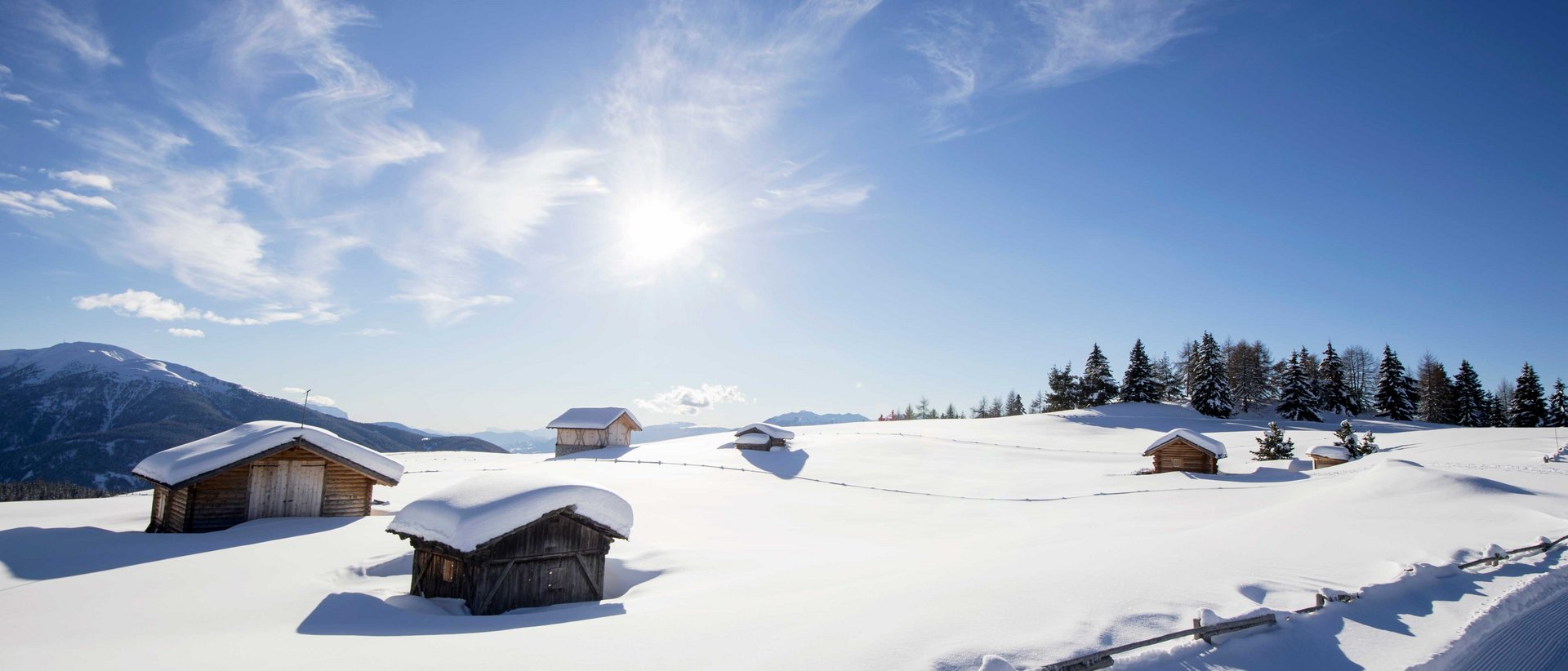 Someone rolled out a white carpet for you…
Immaculate, glistening… so much snow! And it's all there for you to crunch your way through, whether on foot or on snowshoes. So, put on your warmest boots and enjoy a walk along perfectly cleared and well-signposted winter trails, like the ones on the Rodenecker-Lüsner Alp. Or trudge through meadows and forests in your snowshoes. Either way, listen carefully: in this world of soothing silence, you can sometimes hear the snow dropping from the trees, and the occasional song of the birds that spend their winters here. Feel the crisp mountain air fill your lungs with every breath, and forget anything that doesn't make you feel simply elated.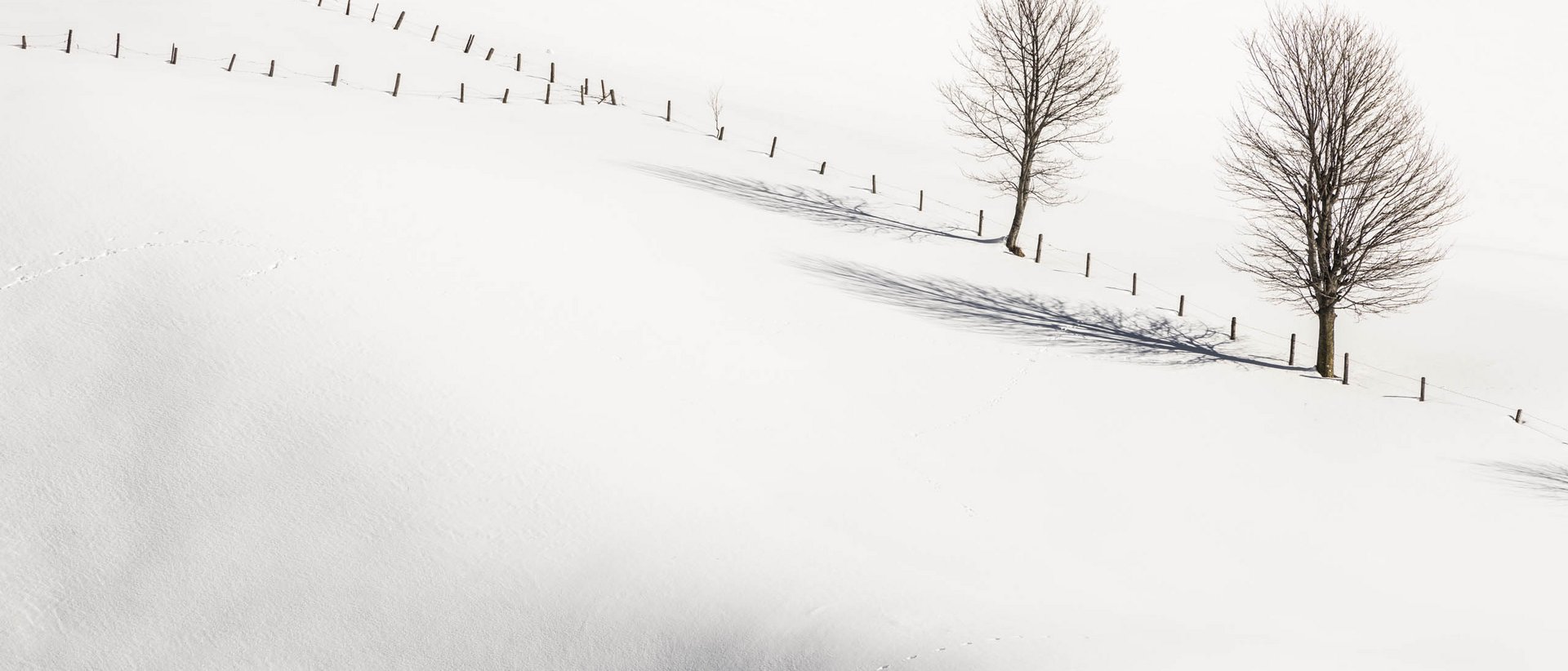 The sun on your skin, the skins on your skis
Ski touring is enjoying a surge in popularity, and let us say it… it was long overdue! After all, no other winter sport brings you so close to the heart of nature and lets you live it more intensely than ski touring. If you agree with us, grab your skins and get ready. Here in the Gitschberg Jochtal ski area you can take you pick from leisurely to challenging ascents, enjoy the white snowscape set against the clear blue sky, and then whoosh back down into the valley on immaculate slopes. We recommend taking a ski tour before dawn, so that you can watch the sun rise from behind the mountain peaks. Another experience we recommend is a tour to the Ternerjöchl saddle at 2,405 metres. The starting point is in Terenten and it takes about 2 to 2.5 hours to tackle the 910-metre elevation gain and complete the climb to the summit.